Easy access from land, sea and air
Salon Privé is located in the exclusive Porto development in Tivat,  Montengro.
21 Novembra, Tivat, 85320
Situated on the captivating coasts of the Adriatic Sea, Porto Marina acts as a magnetic force, pulling you in. The marina is in a class of its own with its 450 berths. It's capable of accommodating yachts up to 250 m in length.
TIVAT is located in the Bay of Kotor on the Adriatic Sea in Montenegro at coordinates N 42° 25′ 57.14″ – E 018° 41′ 38.63″. The official UN/Locode of this port is METIV
Budva: 08 Ch
Porto Montenegro: 71 Ch
Kotor: 16, 17, 68 Ch
Zelenika: 16, 17 Ch
Salon Privé is serviced by three international airports. The closest being Tivat which receives international flights from London direct during the summer months. Other nearby airports are Podgorica and Dubrovnik which are serviced by daily international flights.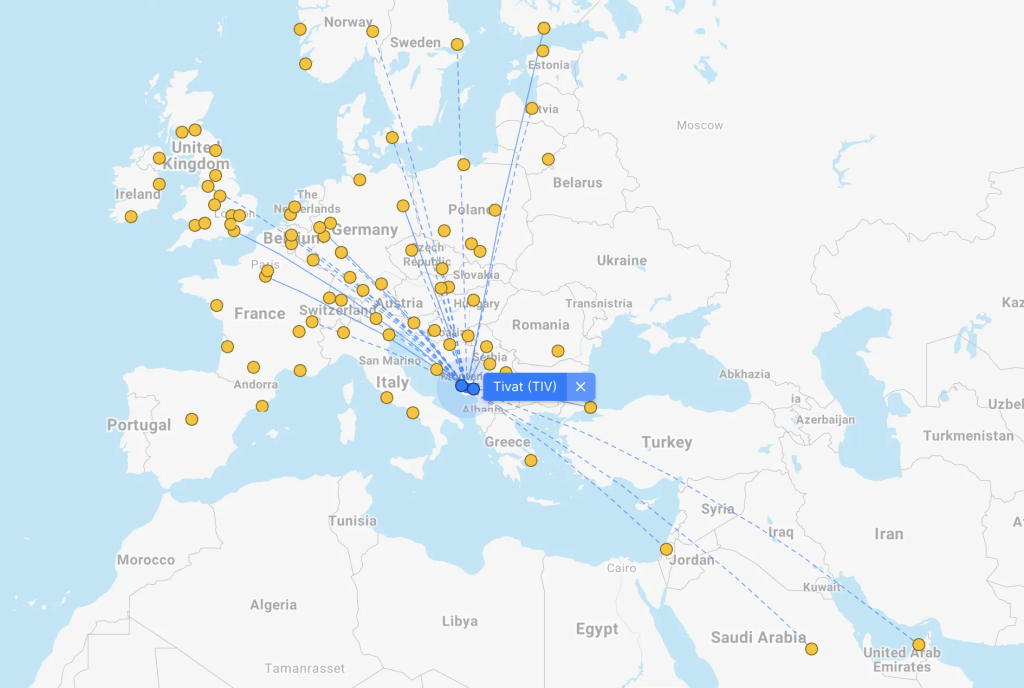 Typical flight times from these airports are as follows:
London: 2h 20min
New York: 10h 40m
Dubai: 7h 30m
Taxi's are readily available at all airports or contact out concierge service for alternative transport assistance
Contact our Salon Privé team
To make the most of your Salon experience, contact our team today and tell us what we can do for you.